APVMA
Products for the Veterinary Industry
Packaging Professionals holds a Category 6 licence to manufacture Veterinary Chemical Products (Single-step manufacture) – Packaging, labelling, strip, blister or sachet packaging, storage and release for supply.


ISO Certification
Cosmetic Product Manufacturing
Packaging Professionals is certified ISO 22716 for Cosmetic Product Manufacturing in our Sydney Manufacturing facility.

To maintain the ISO Accreditation, our manufacturing facility and processes and procedures undergo annual audits to meet ISO strict requirements.


HACCP
Food Products
Packaging Professionals is accredited for HACCP as defined by CAC / RCP 1-1969 for the receival, inspection, storage, transfer, packaging, labelling and dispatch of dried food products.

AQISS
Australian Quarantine and Inspection Service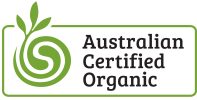 Organic Certification Food Products
Packaging Professionals is certified for the contract packing of organic certified food products with the National Organic Program (NOP) by both Australian Certified Organic (ACO).

To maintain these Certificates of Compliance, our manufacturing facility undergoes annual audits to meet stringent organic standards.

Woolworths Quality Assured